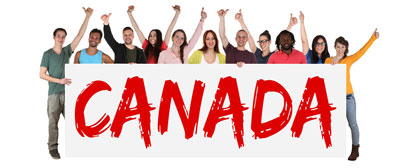 Information for Refugees and Sponsors
Winnipeg Public Library is an important resource for refugees and immigrants. There are 20 public libraries in Winnipeg. Membership is free.
Use the library to:
borrow books, movies, music, magazines and more (and books in Arabic)
attend free programs such as story time, concerts, and computer workshops
use our computers, WiFi, and meeting spaces
learn English using our ESL/EAL and ABE (adult literacy) collections
learn about Canada from our books, movies and online eLibrary (such as My Canada)
Our Library Membership Guide is available in French and English. Our pamphlet Welcome to the Library is available in several languages, including Arabic.
FREQUENTLY ASKED QUESTIONS
My sponsor group needs space for our planning meetings. Can we use the library? Yes. Some libraries have small tutorial rooms you can book for free. Most libraries have meeting rooms. We will waive the booking fee for not-for-profits in all libraries, except Millennium Library.See our Meeting Room page for details and criteria. Private sponsor groups will be considered not-for-profit.
Our refugee/settlement group would like a tour and to learn more about the library.
We offer tours at all branches. Millennium Library has the most resources for newcomers. Contact us to arrange a tour.
Can someone come to our refugee/settlement organization to speak on what the library has to offer refugees?
Yes. An Outreach Librarian can come to your meeting anywhere in Winnipeg to show you the many resources of the library. Contact the Coordinator of Outreach at 204-986-4255. We can also provide library card registration for large groups anywhere in Winnipeg.
I've just arrived and I don't have ID that shows my new address. Can I get a library card?
Yes. You will get a "limited" library card that lets you borrow up to 2 items at a time. When you have ID with your address, bring it to the library for your card to change to a "regular" card. A regular card lets you borrow up to 50 items at a time.
Do you have books in Arabic?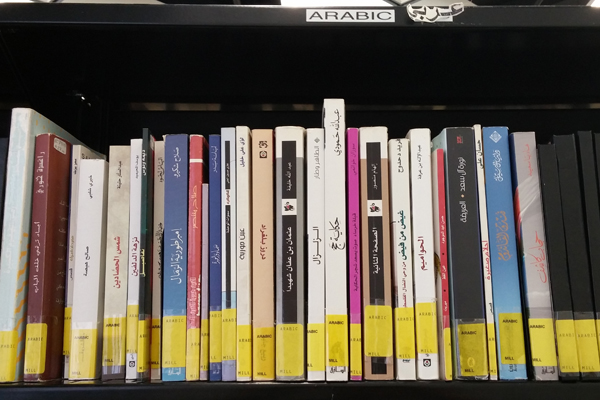 Yes. We have over 550 books in Arabic for children and adults. We have 170 dual-language children's books (the book is in both English and Arabic). Most of the books are at Millennium Library.
We also have books in 30 other languages. In Your Language.
Do you have resources on learning English?
Yes. We have thousands of books, DVDs, and CDs on learning English. The Millennium Library has the largest collection. For EAL and Newcomers
Does it cost to come to a library program?
No. All library programs are free to attend. Some programs require registration. We offer over 3,000 programs a year including family story time, events for teens, online job searching, English Conversation Groups, concerts and more.
We list all our programs on our Events page.
Is there someone who can help me learn about the library?
Yes. We have staff in all our 20 libraries that want to help you. You can get help with any question. We can show you how to use the library.
Can I use your computers for free?
Yes. Come to any public library to get a library card and use our computers. Our computers have the internet and MS Office. More on computers.
Can I use your WiFi?
Yes. Our WiFi is free and you can stay and use it as long as you like when we are open. You can find our library locations and hours here.
Do you have printing, copiers and faxing?
Yes. You can use our computers to print what you need. Fees apply to some services such as photocopying and printing. You can scan to email for free. Local faxing is free (letter size paper of reasonable number of pages. For Millennium Library go to the Administration Office, 8:30 am – 4:15 pm, Monday to Friday only).
LEARN MORE ABOUT REFUGEES
These book lists have recommended books for children and teens on the subject of Human Rights:
Books for Teens | Books for Children
These books tell the stories of refugees: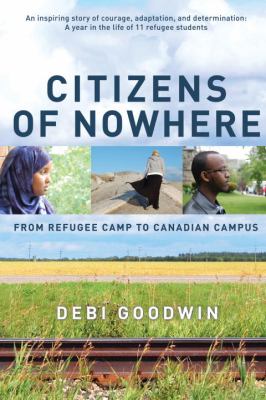 Citizens of Nowhere
From Refugee Camp
to Canadian Campus
by Debi Goodwin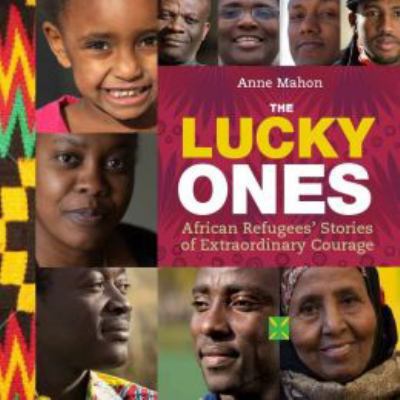 The Lucky Ones
by Anne Mahon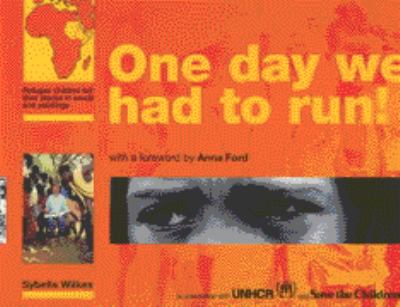 One Day We Had to Run!:
Refugee children tell their stories in words and paintings
by Sybella Wilkes
Search our catalogue for more titles about refugees.
RESOURCES ON SETTLEMENT AND REFUGEES
The Manitoba Interfaith Immigration Council (Welcome Place) offers many services to welcome and assist refugee newcomers. www.miic.ca
New Journey Housing is a housing resource centre for newcomers to Canada. www.newjourneyhousing.com
Citizenship and Immigration Canada www.cic.gc.ca/english/refugees/index.asp suggest several ways to help, including donating to local organizations.
uOttawa Refugee Sponsorship Support Program brings together sponsorship experts, pro-bono lawyers and community organizations to offer direct support to Canadians seeking to sponsor refugees. refugeessp.ca/home/
Last update: January 25, 2016