Community Crisis Workers
Do you need to talk, or need help, or know someone who would benefit from our services?
The Library's Community Crisis Workers provide information on shelter and housing, social assistance, employment, counselling, mental health programs and services, health care information and much more.
We are available on the second floor of the Millennium Library:
Mondays, Wednesday, Fridays, and Saturdays: 10 a.m. - 4:30 p.m.*
Tuesdays and Thursdays: 10 a.m. - 8 p.m.*
St. Boniface Library: Mondays: 1-4:30 p.m.*
*Availability may change. Appointments are encouraged.
PLEASE NOTE: Face masks must be worn at all times in the library.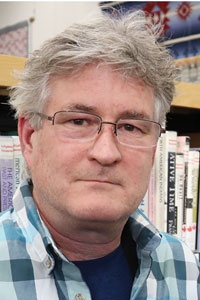 If you are in crisis, please contact the Crisis Response Centre at 204-940-1781 (Adult), Youth Stabilization Unit at 204-949-4781 (Youth) or Health Links at 204-788-8200 and for urgent matter/emergency please call 911.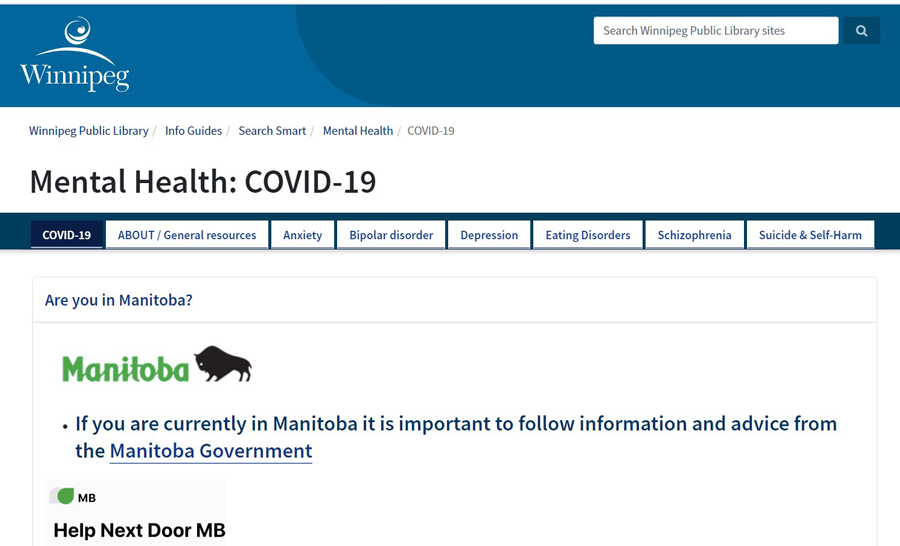 Please see the Library's Mental Health Info Guide for more resources, including resources for help with anxiety and COVID-19.
Looking for informative sites on community supports?
Our community crisis workers recommends these sites:
Adult in Crisis
Youth in Crisis
Emergency Shelters
Basic Needs
Housing
Education
Employment
Counselling
Mental Health Resource Guides
Clinics
Addictions
Newcomers
Check out 211 Manitoba for more services.
Last update: September 28, 2020