Community Crisis Workers
Do you need to talk, or need help, or know someone who would benefit from our services? Bruce and Sheila are available for appointments - please contact them by phone or email to arrange an appointment time.
Bruce and Sheila are available to provide information on shelter and housing/benefits, social assistance, employment, counselling, mental health programs and services, health care information, income tax and much more.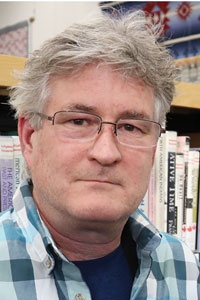 If you are in crisis, please contact the Crisis Response Centre at 204-940-1781 (Adult), Youth Stabilization Unit at 204-949-4781 (Youth) or Health Links at 204-788-8200 and for urgent matter/emergency please call 911.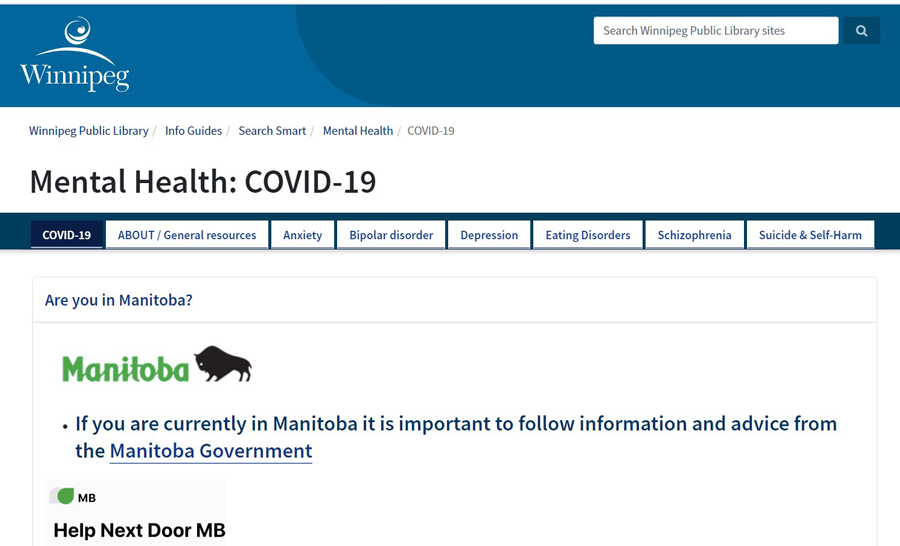 Please see the Library's Mental Health Info Guide for more resources, including resources for help with anxiety and COVID-19.
Looking for informative sites on community supports?
Our community crisis workers recommends these sites:
Adult in Crisis
Youth in Crisis
Emergency Shelters
Basic Needs
Housing
Education
Employment
Counselling
Mental Health Resource Guides
Clinics
Addictions
Newcomers
Check out 211 Manitoba for more services.
Last update: April 19, 2022