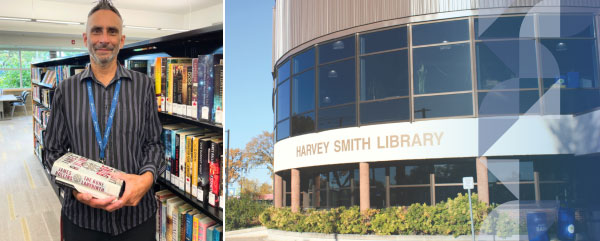 WELL: West End Literacy and Learning Program
Want to learn More?
WELL is an Adult Literacy Program. We are in the Harvey Smith Library, 999 Sargent Avenue. The library is inside the Cindy Klassen Recreation Centre.
The WELL program offers literacy upgrading for adults. Learners set realistic and achievable goals and receive classroom teaching and support to reach those goals. The program helps learners upgrade their skills to be able to further their learning Adult Learning Centres, GED, and other. We offer Manitoba stages 1 and 2 programming.
The Harvey Smith Library supports lifelong learning and family literacy. The Library has books and magazines at all reading levels and topics for learners to use. The WELL program also has books and teaching materials, just for the WELL learners and instructor. There are computers in the library with internet and MS Word.
Are you a learner?
The WELL program can help you:
improve your reading, writing, and spelling skills
improve your computer skills
learn how to use the library and its resources
When are classes?
Classes are Monday to Friday from 1-4 p.m. from September through June. Class groups are small for physical distancing.
What does it cost?
Nothing! The WELL program is free.
How do I register?
Call 204-793-7705 or email wpl.well@gmail.com
Last update: March 2, 2023