Writer-in-Residence
Susie Moloney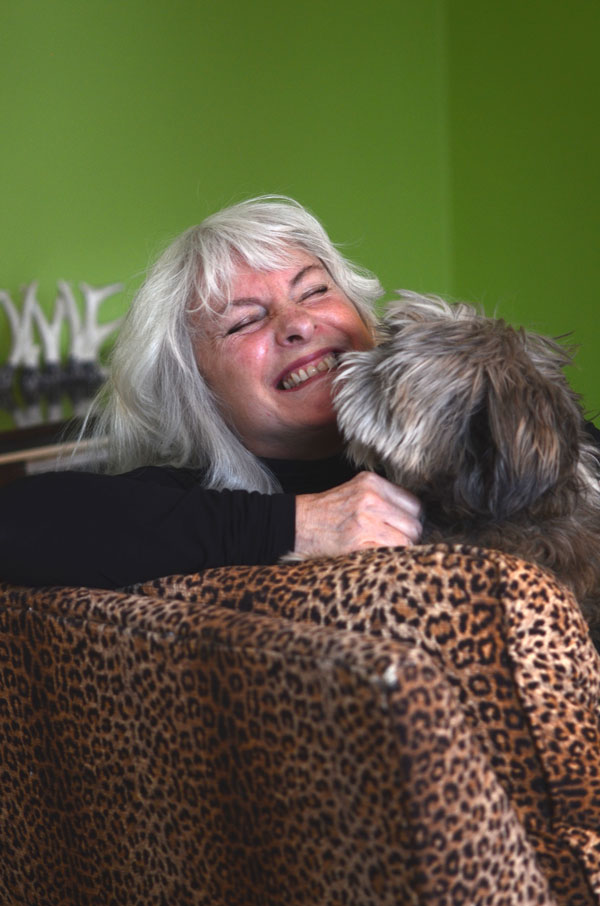 Susie Moloney is our Writer-in-Residence for 2023-2024.
Susie Moloney has three decades of experience in writing and publishing and is an award-winning author of several novels, including the world bestselling A Dry Spell. In 2015, she branched out into film and television. Her first full-length feature film (Bright Hill Road) premiered in theatres in 2020, and a feature length production of ROMI just premiered on August 7 at the prestigious Fantasia Festival in Montreal.

Moloney continues to write narrative fiction and provide mentorship and guidance to writers in all genres. She served as the 2020 Writer-in-Residence at the Edmonton Public Library.
The Writer-in-Residence provides online consultation with emerging and established writers of all genres from an office located in Millennium Library. Consultations are open to writers in Manitoba only.


Submit your Manuscript
Include a cover letter with a brief description of your writing background and any specific feedback you would like, as well as all contact information including an email address.
Manuscripts must follow strict submission guidelines:
typed in 12-point font;
prose: double-spaced, no more than 15 pages;
poetry: single-spaced, no more than six poems.
From October 2, 2023 to March 15, 2024, manuscripts for review can be emailed to wpl.writerinres@gmail.com or a copy can be dropped off at the Reader Services desk at the Millennium Library or mailed to: Writer-in-Residence, Reader Services, 251 Donald Street, Winnipeg, MB R3C 3P5
* Printed submissions must be copies as they will not be returned. Susie will contact writers directly to follow up.
The Writer-in-Residence service is free.
History of the Program
The Winnipeg Public Library launched its Writer-in-Residence program in 1985 by appointing Sandra Birdsell for a short term. She was followed in 1986 by Carol Matas for another short term residency.
With the program well underway, the Library applied for a grant from the Canada Council to provide 50% of the funding for the program. Under Canada Council rules, the Library was obliged to choose a writer who did not live in the province. Over the next few years, the Library hosted several Canadian writers including Anne Szumigalski, Geoffrey Ursell, and Merna Summers.
During the mid 90s, the Library was unable to continue to fund its portion of the program and so it was suspended. In 1997, the Manitoba Writers' Guild decided to initiate its own program and offered the services of a writer-in-residence at the University of Winnipeg. Although the program was a success, the Guild recognized that the Library setting was more accessible to the general public.
In 1998, the Guild approached the Library to begin the program again as a partnership. The next residency was a short term one at the St. Boniface Library with Marcien Ferland working in French. The Guild and the Library successfully applied for a grant from the Manitoba Arts Council for a 9-month term and in the fall of 1999 Linda Holeman began her term as the Writer-in-Residence.
The next year, the Library took over the financial responsibility for the program and was successful in applying for funds from a variety of sources including the Manitoba Arts Council, the Winnipeg Arts Advisory Council, Friends of Winnipeg Public Library and the Winnipeg Public Library Board. With the assistance of the Manitoba Writers' Guild, George Amabile was chosen for a 6-month term beginning in the fall of 2000.
Since then, the Winnipeg Public Library has hosted poets (John Weier, Maurice Mierau, Di Brandt, Jennifer Still), short fiction writers (Chandra Mayor, Melissa Steele, Patricia Robertson), young adult writers (Duncan Thornton), genre authors (Doug Whiteway), and award-winning literary novelists (David Bergen, Miriam Toews, Terry Jordan). In 2008 the program chose its first playwright, Bruce McManus. In 2016, the program saw its first duo with the song writing, poetry and publishing team of Christine Fellows and John K. Samson.
List of Writers-in-Residence
Each writer's term began in the fall of the starting year and ended in the spring or summer of the following year. Writers who served a shorter term due to funding shortfalls are marked with an asterisk. If a year is omitted, the program was on hiatus during that time. The current term ends on April 30 and the next Writer-in-Residence will begin on October 1 of current year.

1985 - Sandra Birdsell
1986 - Carol Matas
1987 - Anne Szumigalski
1989 - Geoffry Ursell
1990 - Merner Summers
1991 - Kate Bitney *
1993 - Fraser Sutherland *
1993 - Larry Krotz
1998 - Marcien Ferland *
1999 - Linda Holeman
2000 - George Amabile
2001 - Margaret Sweatman
2002 - David Bergen
2003 - Miriam Toews
2004 - Duncan Thornton
2005 - John Weier
2006 - Chandra Mayor
2007 - Doug Whiteway
2008 - Bruce McManus
2009 - Maurice Mierau
2010 - Melissa Steele
2011 - Terry Jordan
2012 - Joan Thomas
2013 - Méira Cook
2014 - Di Brandt
2015 - Patricia Robertson
2016 - Christine Fellows and John K. Samson
2017 - Jennifer Still
2018 - Jordan Wheeler
2019 - Carolyn Gray
2020 - Lauren Carter
2021 - Anna Leventhal
2022 - Frances Koncan
2023 - Susie Moloney

Sponsors
The Writer-in-Residence program is co-sponsored by the Winnipeg Public Library Board, the Friends of the Winnipeg Public Library, and the Manitoba Government.
For more information about the program, please contact Danielle Pilon at dpilon@winnipeg.ca.
Last update: August 30, 2023