Renovation of St. John's Library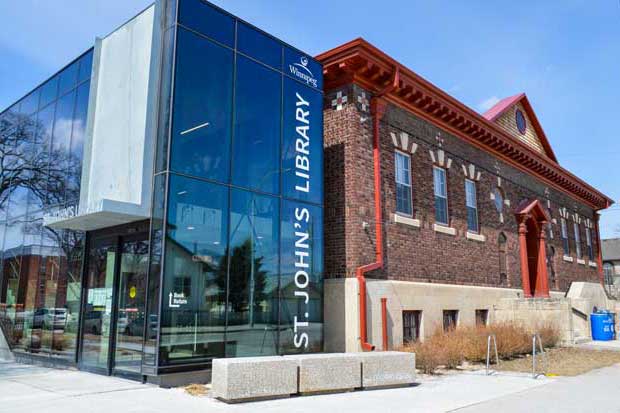 About this project
St. John's Library has served the community for over a century. Renovations and a new accessible entrance will ensure the library meets the needs of today's library users. Plans include a complete redesign of spaces with adult, children's and teen areas on the main floor, a computer area, and study and leisure spaces. An extension to the south of the building will include a bright and open reading area, and accessible entrance and washroom. The lower level will be completely renewed with two tutorial rooms, and both a small and large program room with renovated washrooms. Furnishings will be updated and the building will undergo needed repairs.
See photos of this project on our Flickr page.
Timeline
Documents
Background
FAQs
Maps
Related Links
Timeline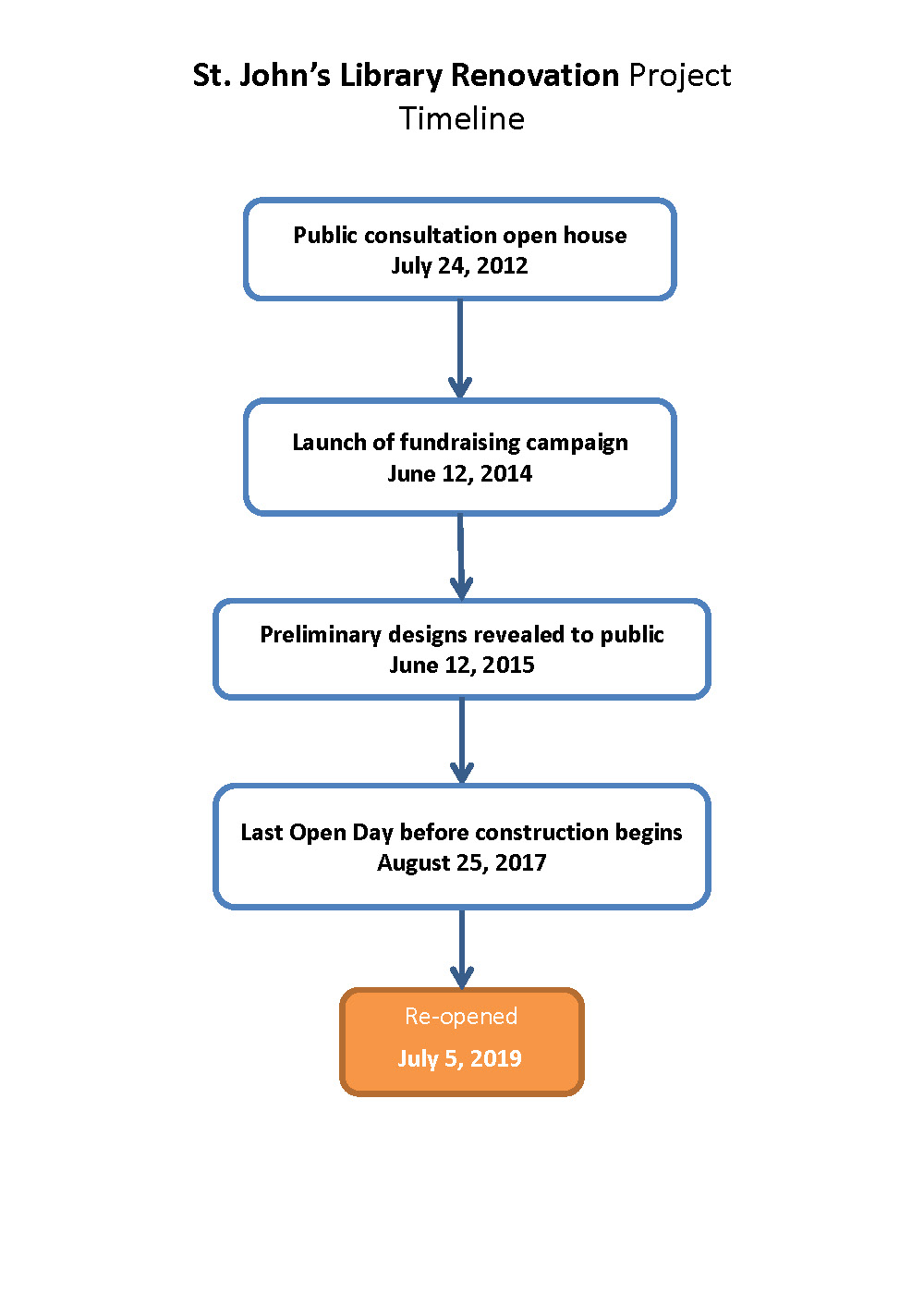 Background
St. John's Library opened on June 2, 1915. The upper level holds all the collections and services. The lower level has a large program room and washrooms. The library loaned 43,416 items in 2016 and offered 92 free programs and workshops. The library is one of several branches with an Indigenous resources collection. Public consultations on the renewal of the library were held in 2012 and 2015.
Frequently Asked Questions
Why are renovations needed?
St. John's Library has served the community for over 100 years. The building is not currently accessible and is in need of a redesign to maximize floor space and enable services in demand by today's library user. The building's structure will also undergo needed repairs. The addition to the library will result in a fully accessible building and add 925 sq. feet to the existing 6,000 sq. ft.
Date added: May 11, 2017
Where can I access library services while St.John's Library is closed?
The nearest branch of Winnipeg Public Library is West Kildonan Library. West Kildonan Library is located 1.5 kms to the north of St. John's Library, at the corner of Jefferson Avenue and Powers Street. The West Kildonan Library is fully accessible and has a large collection of resources and programming for all ages. Hours of the library are online at http://wpl.winnipeg.ca/library/branchpages/branch.aspx?wkdn or call 204-986-4384.
Winnipeg Public Library also has a mobile library program site at the Indigenous Family Resource Centre, 470 Selkirk Avenue. Check out when their next visit is planned.
Where can I learn more about the heritage of this building?
Maps
The St. John's Library is located at 500 Salter St.
Last update: May 17, 2021