Winnipeg Public Library Book Bike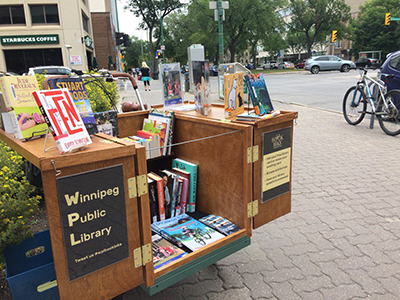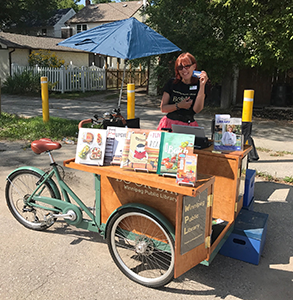 The Book Bike launched June 20, during Bike Week 2016. This one-of-a-kind cargo bike is outfitted to carry books and information about Winnipeg Public Library to the streets of Winnipeg.
At the Book Bike you can:
Get your free library card or renew your existing one
Browse from our book display and borrow
See demos of our online services including how to download eBooks and use our online learning resources
Get answers to any question about library services
We "peddle books" around the downtown and surrounding areas in the summer and fall, weather permitting.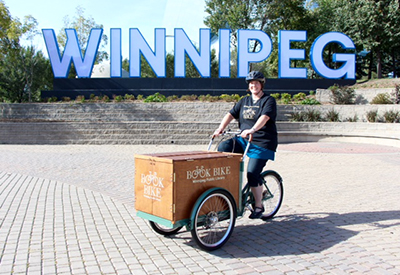 Last update: October 18, 2019