Class Visits to the Library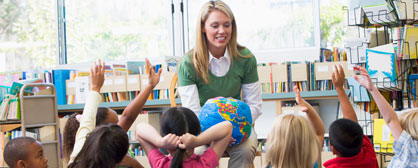 This page was created to assist teachers, parents who home-school, early childhood educators and child care providers in preparing for a library visit that is informative and enjoyable.
Library Class Visit Program
All Winnipeg Public Library branches provide programming for classes and for groups from nursery school and child care centres based on levels of service.
Call your local branch for more information or to book an in-person or virtual visit. Please have your calendar on hand so that we can arrange a date and time for your visit.
The following information is required when booking a visit with your local branch:
teacher's name and contact number
name of school
grade level
number of students attending
Please remember to book well in advance as tour opportunities are limited.
Library Visit Program - Millennium Library
Millennium Library is our largest library branch, and offers some unique opportunities for class visits. For details, please contact Millennium Library Children's Services at 204-986-6488.
Borrowing Library Materials
Library cards for students
If you are planning to have each student borrow items from the library, please make sure that everyone in your group has a library card. If not, please take a moment to read through the Library's Get a Library Card page for information on eligibility and requirements. You can also download a membership application form (English/French).
When you are booking a class visit, please notify staff if you will be applying in advance for library cards. It is important that the completed forms are delivered to the hosting branch one week before your visit, so that each applicant's form can be processed in time. We cannot process forms on the day of your visit.
Last update: November 26, 2021