WPL Mobile App
With WPL's Mobile App, staying connected with the library has never been easier.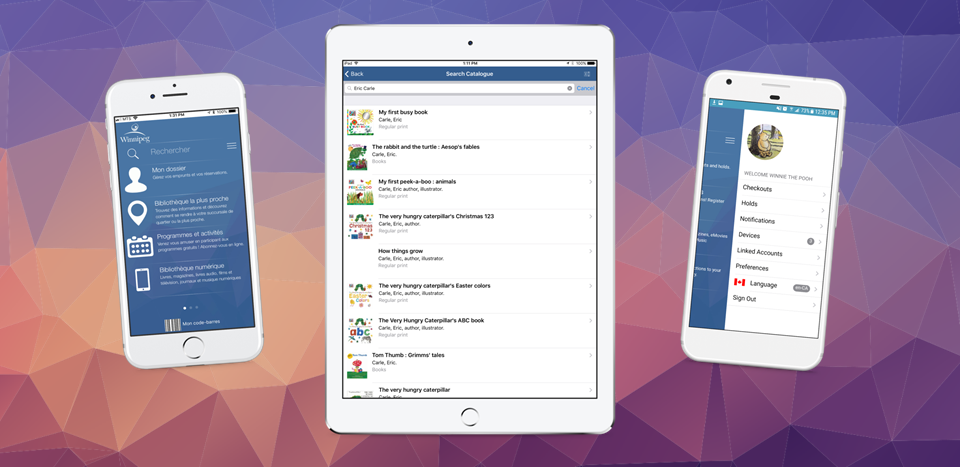 What can I do with the mobile app?
With the app, you can:
Search the catalogue for books, movies, music and more.
Access your account. See borrowed items and when they are due.
Place holds on items.
Renew borrowed items.
Browse the free programs that we offer. Register online.
Book a computer in advance.
Store your library card electronically for easy use when borrowing items.
Pay fines and fees securely online.
Connect with librarian-selected information on topics that you ask about.
Explore eMedia: eBooks, eMagazines, eMusic, eMovies, eAudiobooks and eNewspapers.
Find your nearest library branch and view hours. Get directions to all branches.
Connect with us on Facebook, Twitter, and Instagram.
Scan the ISBN of any book in a store to see if it is available to borrow from the library.
And more!
Learn more about the app in the FAQ. Please note: Our previous app, WPL to Go, is not receiving updates. Please download the new app for your mobile device.
The mobile app is compatible with Android and iOS devices and is available in the Google Play Store and the Apple App Store.

Last update: August 27, 2021