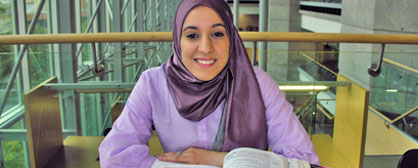 For Newcomers and EAL
Welcome to Winnipeg Public Library!
See our Refugees and Sponsorship page for more information.
At the library, you and your family can:
Borrow books, magazines, DVDs, music, and more! Did you know that we have books in over 30 languages at Millennium Library? And we have dual language (bilingual) children's books too. Download In Your Language to find a listing of our other language collections.
Read or study. We have space for you to study, or just to relax with a newspaper. Bring your family and read together!
Come to a program. We have story time for children and families, concerts, computer workshops, and more. We have programs for children, teens and adults. There are many choices and they are all free.
Use a computer. We have internet computers and some computers with word processing. Or bring your laptop and use our wireless internet. It's free too!
Ask questions. Library staff will help you find the answers.
Winnipeg Public Library locations, hours and phone numbers.



Download Going to the Library for a simple-to-read introduction to libraries, created by Literacy Partners of Manitoba and Winnipeg Public Library. The booklet is available at all libraries in Manitoba for free!
Find out about libraries in these languages:
The Past is Another Country: Volumes 1 & 2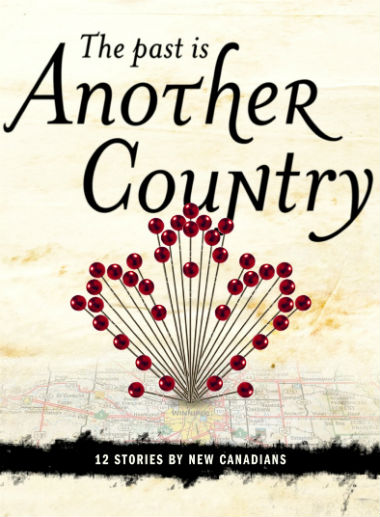 We have two unique books featuring writing from new Canadians.
All contributing writers, 24 in total, were participants of the Finding Your Voice writing program for new Canadians held at the Millennium Library. The books also feature an impressive section of EAL questions and activities, making them a unique and valuable resource in more ways than one.
EAL teachers: Contact Kathleen Williams at 204-986-4255 for print copies (max. 20 copies per class). Or, download the books for free below. You can also borrow copies from your local library.
Borrow the printed books:
Download free copies of the books and read them on your eReader or personal computer:
Please note: you need to open the ePUB file from the compressed / ZIP folder.
Try These!
Databases: Did you know we have databases in French? And one in Chinese? And you can learn English, and other languages, with Mango Languages. With Tumblebooks and BookFlix you can read along with the book: All databases

Learner Resources (more databases!) The Library has subscribed to four resources of interest to EAL learners and teachers. The resources include read aloud and video features so students can progress and learn. Each resource includes quizzes and multiple choice questions to test learning.
For Teachers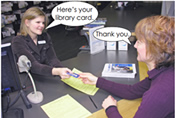 Photo Stories and Activities for EAL Learners
These modules introduce EAL learners to the library. The activities help develop reading, writing, and speaking skills and common library vocabulary. Each topic has Canadian Language Benchmark levels 1-2, 3-4 and 5-6. Teacher notes are included, as well as answer keys. Want to further the library experience? Book a library tour or book an Outreach librarian to come to your classroom. Call 204-986-6689 or 204-986-4255.
Book Club Kits for Adult Learners
An ABE Book Club Kit is a bag with 15 copies of the same book, and one Reading Guide. Kits are for reading groups that would all like to read the same book and then meet together to talk about the book. This is a great way to practice your English reading and conversation skills, and have fun! The Reading Guide includes information about the author and discussion questions to help your group get started. We have many different books to choose from. Some are levelled readers, some are short novels, and some are true stories.
Library Fun
The following are additional individual and classroom library-themed activities, for fun and for learning!
Comments on these activities are welcome. Email the library through our Ask a Librarian service or contact the Administrative Coordinator of Community Outreach and Marketing at 204-986-4255.
Last update: July 18, 2017