Makers-in-Residence
Connecting professional makers with the public
The Makers-in-Residence (MiR) program connects library visitors with Winnipeg-based professional makers. Part maker and part mentor, the MiRs are creative and motivated innovators who are working with the Library, from January-March 2023.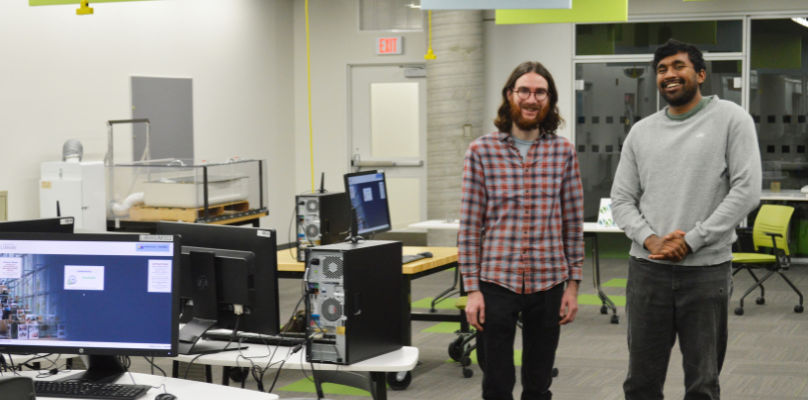 Activities
During their residency, each Maker will create and lead:
Join us for the launch of Osani Balkaran's "Pandemic Sounds and Rhythms" and Sean McLachlan's "Pandemic Postcard Time Capsule" collaborative projects
Our Makers-in-Residence have been busy offering drop-in programs, workshops, and working throughout their residencies on their collaborative projects. Each collaborative project showcases their artistry and brings the voices of Winnipeg's citizens together through their mediums.
Date/Time: Thursday, March 30, 2023, 2-3 PM
Location: ideaMILL, Millennium Library, 251 Donald Street
The MiR program is funded by the Government of Canada through its Commemorate Canada grant.