The TD Summer Reading Club/
Le Club de lecture d'été TD
Join the TD Summer Reading Club!
Joignez-vous au club de lecture TD !
Read all summer, just for the fun of it! / Lisez tout l'été, juste pour le plaisir !
You will receive a free bilingual reading kit that will keep you busy over the summer and a chance to win some great prizes!
Registration starts Tuesday, June 18 and the club runs until Friday, August 23.
Club is for children ages 0-12.
Make sure to check out the July/August At The Library for fun activities, workshops and performances for kids all summer long!
Ils recevront une trousse bilingue gratuite qui les tiendra occupés tout l'été et grâce à laquelle ils pourront courir la chance de gagner des prix formidables. Les inscriptions commencent le mardi 18 juin. Le Club sera en activité jusqu'au vendredi 23 août.
Le Club est destiné aux enfants de 0 à 12 ans.
N'oubliez pas de consulter le guide At The Library juillet-août pour connaître les activités de loisirs, les ateliers et les spectacles qu'offre la Bibliothèque pendant tout l'été.
Studies show that kids who keep reading all summer do better when they return to school in the fall.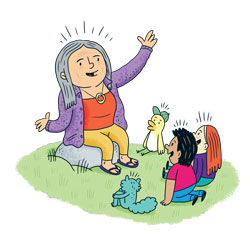 The TD Summer Reading Club is a great way to build excitement about reading.
TD Summer Reading Club is Canada's biggest, bilingual summer reading program for kids of all ages, all interests, and all abilities. This free program is offered at more than 2,200 public libraries across Canada, and it's easy to include in any summer plans. The Club celebrates Canadian authors, illustrators and stories, and inspires kids to explore the fun of reading their way. This is key to building a lifelong love of reading.
Check out this year's kids' website!
Kids can:
participate in 160+ programs at WPL during July & August
read books online and get reading recommendations
track their own reading and collect stickers and online badges
connect online to share jokes, stories, book reviews, and more with other kids across Canada
read an online web comic written by Jo Rioux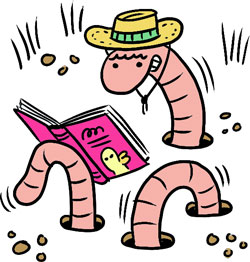 There's something for everyone, including kids with print disabilities as well as preschoolers and their families. Talk to library staff this summer to find out how your family can join the TD Summer Reading Club and get your free materials!
Last update: June 3, 2019