My Account: Borrowing Guide
Your library card is the most valuable thing in your wallet! With it, you can borrow a wide variety of physical items (books, movies, music, magazines, and more), borrow and download electronic items from our eLibrary, access computer services in our branches, and get free access to online research and information services that would otherwise charge a service fee.
The Borrowing Guide describes all the things you can do with your library card. For information about joining the library, please visit our Get a Library Card page. If you would like a short printable version of our borrowing rules, save a copy of our Membership Guide PDF (right). Accessible MS Word version (English/en français)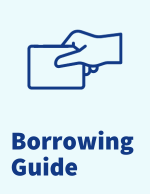 Membership Guide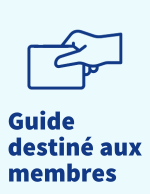 Guide destiné aux membres
Borrowing Guide: What Can I Do With My Library Card?
Limitation of Liability
Winnipeg Public Library shall not be held liable for any damage to audio, video or computer equipment or software resulting from the use of library materials.
Last update: January 2, 2018