The TD Summer Reading Club
Celebrate Canada!
Read all summer, just for the fun of it.
Fill up your summer days… with reading! Join the TD Summer Reading Club, and you'll get a free bilingual reading activity kit and a chance to win some great prizes! Registration starts Saturday, June 17. Club ends Friday, August 18 (children ages 0-12 are welcome to join).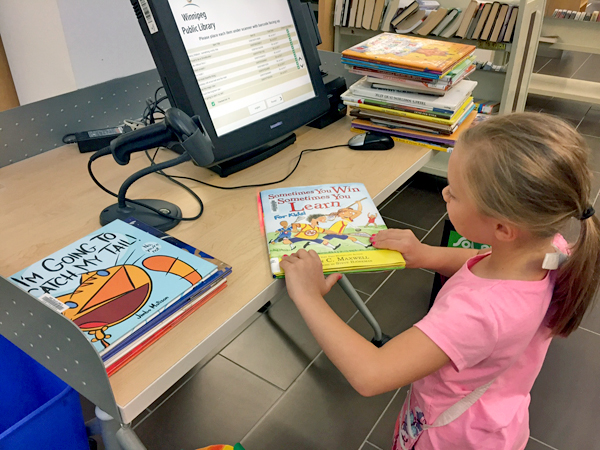 A young reader checks out her books to get started with summer reading!
And don't forget about the library's free summer workshops and programs for kids. Details will be published in the July August issue of At The Library.
We look forward to seeing you and your family at one of our branches or mobile sites this summer!
Last update: June 19, 2017